Bomba Estéreo prepares for their new album
By Mixx — July 02, 2017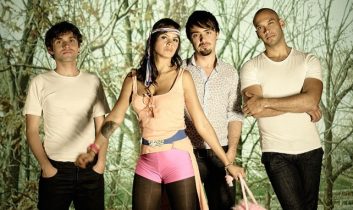 Bomba Estéreo
The band released the first single of their album
Bomba Estéreo is back with a new song. After several hits, the Colombian group that made even Will Smith dance and sing, have just released their new single.
It is "Duele" and is the first advance that comes from their next record production to be released this year.
The main melody of the song is influenced by the middle eastern Colombia and was recorded with a milo flute, typical instrument of the cumbieros of the Caribbean Region of Colombia. In addition, it was recorded in the town of Minca in the Sierra Nevada, near Santa Marta, the hometown of Liliana Saumet , lead singer of the band.
"The milo flute has been one of the most inspiring instruments of our career," commented Simon Mejia, member of the group and concluded: "We have used it since our first album 'Estalla'. It has a beautiful and particular sound with roots in the traditions of cumbia. I remember playing it for producer Brian Eno when I met him and he said, 'Oh my God, I've never heard a sound like that in my life!' "
As if that were not enough, Bomba Estéreo announced their world tour that includes special performances in prestigious festivals like Outside Lands (USA) and Bestival (United Kingdom).
We leave you with "Duele" for your listening pleasure.
About Author