WISIN AND OZUNA LEAD WITH "ESCÁPATE CONMIGO"
By Mixx — August 30, 2017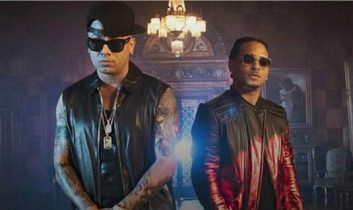 WISIN AND OZUNA
MUSICIANS take control OF THE RADIOS WITH THEIR NEW song
Two idols of urban music united and are causing a fury throughout Latin America. This is Wisin and Ozuna who came to the radio with "Escápate Conmigo", a song that, without a doubt, is going to become a real hit.
But not only that. They also conquered the United States. Recently it was known that Wisin and Ozuna are in first position in many of the most important Spanish radio stations of this country.
"I'm happy to be # 1 on the radio with 'Escápate Conmigo'. It is a great blessing to count on my eighth # 1 hit in the three years that I have been a soloist and it fills me even more joy to have come here with a young promise of our genre, Ozuna, and to be part of his first # 1 hit in US and Puerto Rico radio stations, "Wisin said upon learning of this news.
"Escapate Conmigo" has been in the "Hot 100" Billboard for 11 weeks, a chart which has the 100 most popular songs in America and is also in the top of the "Global 50" list of Spotify. A real success.
Here is Escapate Conmigo for your listening pleasure.
About Author