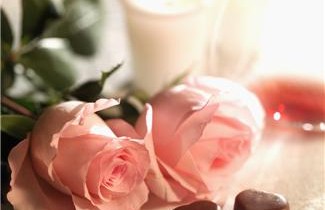 Article Written By Susie Davids
February 14th is fast approaching and men here, there and everywhere are rushing around for last minute Valentines gifts for women. There's a whole host of options – the proverbial flowers, chocolates, jewellery perfume… the list is endless. But not all ladies are into these types of pressies. The key is to know your lovely lady… and know what she likes.
To help get you on the right track, here are a few Valentines gift ideas for women of all kinds…
The Homebody
If she'd rather spend the night snuggled up on the sofa, immersed in her favourite novel than a night out on the town, your women would surely appreciate some of the below Valentines ideas…
Candles.How about some fragranced candles? Not only will they refresh her senses, they'll create the perfect ambience in any room.
A placemat and coaster set. It might sound like a dull womens Valentines gift, but if she's an out-and-out homebody, this is something she'll treasure and use, so long as you choose a stylish set. Smiley face.
The Athlete
While it might be tempting to treat your sporty lass to a new pair of trainers, treadmill or gym membership for Valentine's Day, chances are she already has all of that.
Make her a compilation. Your lovely lady probably already has an iPod or mp3 player, but she'll probably never have enough music for keeping her entertained while she's working up a sweat. So decipher the type of music she's into, then, quite simply, put together a playlist so she can put it on her iPod.
Enjoy an energetic weekend away together. If both of you are fitness fanatics, arrange an adrenaline-infused trip away, such as hiking, biking, mountaineering, swimming or even white water rafting. These make the best kinds of Valentines gifts for her… and you. Both of you get the chance to spend some quality time together. If you're not the sporty type, then book a trip for her and one of her girlfriends.
The Foodie
Instead of a box of chocolates, think outside the box (no pun intended!). Valentines presents for women with a taste for the finer things in life could involve the following:
Gourmet food hampers. What better Valentines gift idea for her than a hamper complete with all her favourite foods? Nowadays, you can get hampers fairly cheaply, some of which include chocolates, biscuits, cheeses, olives and much, much more.
Retro sweets. If your lovely lady has a soft spot for all things sweet, why not surprise her with a jar basket filled with everything from cola bottles and fired eggs to gob stoppers and parma violets.
Be inspired by GoneDigging's suave selection of personalised Valentine's gifts for her, including pamper hampers, food hampers, mugs, love contracts to name just a few. For women's Valentines gifts, look no further than our fantabulous website.
Article Source: http://EzineArticles.com/?expert=Susie_Davids
About Author