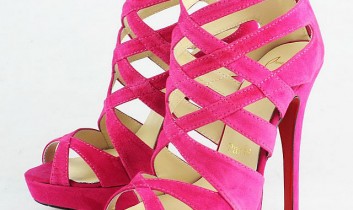 Busily promoting her upcoming fairy tale flick, Lily Collins.
The "Mirror Mirror" actress sported an all-black ensemble aside from her hot pink high heels as she arrived for her interview with "Extra".
Meanwhile, Miss Collins recently spoke with the LA Times about how her beauty regimen compares to Snow White's minimal makeup look.
To this, she replied, "My beauty regimen is less is more when I'm not filming or having an event like this."
"I'm all about keeping my skin really healthy, clean, moisturized. I have pretty dark lips to begin with, so I tend to kind of like to mute them down a little bit and focus more on my eyes and play those up, but it's really just a little bit of powder and to make sure I'm not shiny and staying moisturized," Lily added.
About Author