Manolo Ramos presents 631
By Mixx — June 10, 2017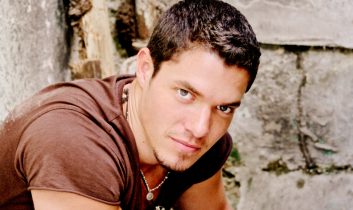 Manolo Ramos
The Puerto Rican released his new record production
Puerto Rican singer-songwriter Manolo Ramos released his new studio album, 631, through Sony Music . It is now available for download on all digital platforms.
This production is a meticulous work that contains 10 songs that have a clear influence of trova, pop and jazz. In addition, all songs were written by the artist himself.
"They are stories of life and at the same time intense, under the cliff of these sounds artistically fused, where Manolo Ramos shines a voice that goes from sweet to touching and suddenly explodes, showing us the vocal power that characterizes him," explains A recent press release sent by the record company.
Recall that Ramos owns a promising artistic career in which he has already had the possibility of collaborating in compositions for artists such as Ednita Nazario, Gilberto Santa Rosa, Melina León, David Bustamante, Pablo Montero and Maite Perroni.
We leave you with "La Tierra de Papa".
About Author