GTA Salsa Dance Cruise 2013
By Mixx — September 03, 2013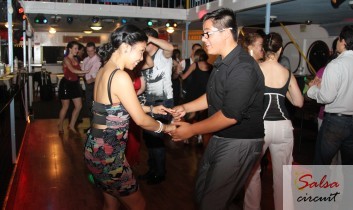 Salsa Dance Cruise 2013
The GTA salsa dance cruise 2013 took place this past Saturday and the weather could have not been better.  Throughout the day it looked like it was going to rain but it cleared up nicely by the time the cruise was set to take off.
It was another great party thrown by Hanler Nieves who kept the guests entertained with some great performances, a beginner's salsa lesson, an intermediate salsa lesson and a Casino Rueda salsa lesson…in addition of course a great mix of music to keep the party going.
This was the last cruise of the summer but of course it was a great way to end it.
Here are some highlights of the event in pictures…
About Author