Eye Makeup for the Holidays
By Guest — December 21, 2013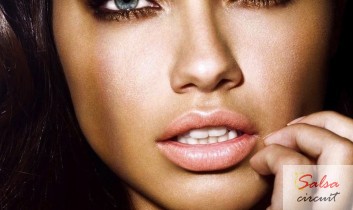 Get in the Holiday Spirit
Whether your plan is to shine bright like a diamond or twinkle like a little star, the holiday season is the perfect time of year to go all out with your makeup and make those peepers truly pop! From gold sparkles to dramatic eyes, here are the makeup trends we've got on our list to rock this year.
1. A sultry smoky eye

Sultry Smoky Eye
Photo credit: MakeupGeek
According to Marlena Stell, the beauty blogger (and vlogger!) behind MakeupGeek, when you want to be glamorous, you can never go wrong with a classic smoky eye. "This is a great weekend/party look that you can change up by putting different colors in the crease but keeping the overall smoky effect the same," she says. Add some faux lashes, a subtle gloss or lipstick and throw on your favorite party dress with some black tights and pumps and you're ready to hit the dance floor in style.
2. The Hunger Games-inspired eyes


Hunger Games Inspired Eyes
Photo credit: ThatsHeart
Taking glamour to the extreme, beauty vlogger ThatsHeart originally created this gorgeous glittery look using inspiration from District 1 (the District of Luxury) of The Hunger Games. We think it's absolutely perfect for a holiday party or even New Year's though! Complete with falsies, glitter and a ton of metallic colors, you definitely have to be brave to rock this look, but with a little bit of confidence, you'll be the life of the party, guaranteed. Be sure to check out the tutorial here!
3. Golden eyes

Golden Eyes
Photo credit: MakeupGeek
All that glitters really is gold! Keep things classy this holiday season with a shimmering eye courtesy of MakeupGeek that is sure to attract a ton of attention. Sophisticated yet dramatic at the same time (thanks to all that sparkle), this golden look will go great with just about any color dress, from red to green, navy, black and plum. Peep the full step-by-step tutorial and find out what products she used here.
4. Over-the-top cat eye

Over The Top Cat Eye
Photo credit: Fashionista804
Although the holiday season is no time to bring out your claws, when it comes to the cat eye, come on, who can actually resist? Sophia Chang (AKA Fashionista804) knows there's no better way to make a statement at all your holiday parties than with a dramatic cat eye. Fierce, fabulous and surprisingly festive, this is one look you can totally rock for Christmas, New Year's and beyond.
by: Elizabeth Mitchell
About Author