DJ Mixx 3rd Annual BBQ & Salsa Party
By Mixx — August 25, 2013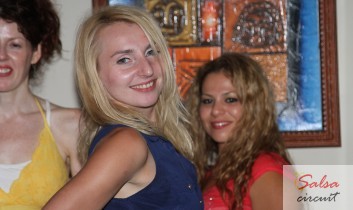 DJ Mixx Annual BBQ and Salsa Dance Party
DJ Mixx once again held his annual BBQ and salsa dance party in downtown Toronto.  The party started at 8 p.m. and went to the wee hours of the morning.  DJ Mixx was spinning best of salsa, bachata and Reggaeton in one room while outside under the stars party revelers were enjoying the best of classic house and club anthems.
Beverages were pouring all night long and the BBQ had a constant supply of meats…could beat the ghost pepper sausages supplied by Dash. No one went home hungry or thirsty!
Great annual party and looking forward to next year's event already…thanks to all that made it!
Here are some highlights of the BBQ and salsa party!
About Author