Dance Social Salsa Cruise 2013
By Mixx — July 23, 2013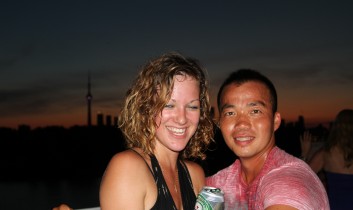 The Dance Social Salsa Cruise 2013 took place on Sunday July 21  and Salsa Circuit had the pleasure of being there for the festivities.  We boarded the beautiful Yankee Lady IV, the weather could have not been any better and Frank was such a great host making sure everyone felt welcome and was having fun…then again how can you not with the best salsa and bachata beats playing in the background!
The boat had many levels and people were just having fun and salsa dancing all over the place.  It was fun to be part of this vibe as another boat passed that was also full but they all just seemed to be calmly sitting and chatting while they were looking at the gyrating bodies on the salsa boat.
We could go on and on but figured we would share the pictures of the event for those that were not able to be there since tickets were sold out or perhaps you were there and just want to reminisce.  There are even more pictures on the salsa circuit facebook page for your viewing pleasure.
Photographer: Stefano
About Author