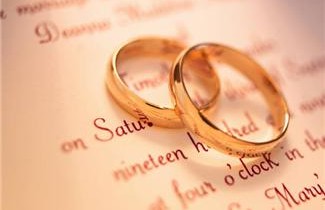 Article by Dean Webb  A Wedding Less Ordinary – Unique Wedding Favours & Accessories
A Wedding Day is the most important day of ­one's life beyond a shadow of doubt. While you may think that you have enough time after engagement to plan your wedding, once the date is set, you have no idea how quickly the big day will arrive.
It goes without saying that the couple is overwhelmed. A good place to start is choosing the right colours. Wait a minute! Can't it be anything you and your partner like? Well, the answer is a NO. In fact, the truth is that colours should be given a thorough thought as the wrong ones can take away all the charm you may have desired for your big day.
If you are hoping to get hitched in 2013 and want to keep pace with the latest trends, the most promising colour combos to steal hearts away are briefly discussed as follows:
Tempting Tangerine and Passionate P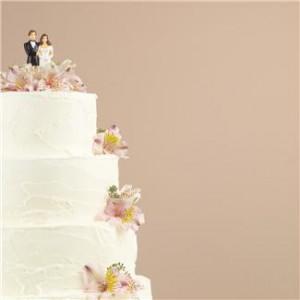 ink
Tangerine and pink are both bright colours bringing an instant energy to one's surroundings. While tangerine alone can be quite overpowering, you can balance it with the softness of pink. Just imagine your bride walking down the aisle with a bouquet of roses in the same shades, complimenting the faint blush on her cheeks. Just one word can define the scene, 'perfect'.
Blush Pink and Graceful Gray
Pair the lightest shade of pink you imagine with grey. The combo does not only take elegance to new heights, it is simply gorgeous. From decor to dresses, arrangement to wedding favours, you can incorporate the shades wherever you feel like. Giving you the freedom to try some playful variations with the shades, you can sweep your guests off their feet with the beauty and magnificence that will abound your fete.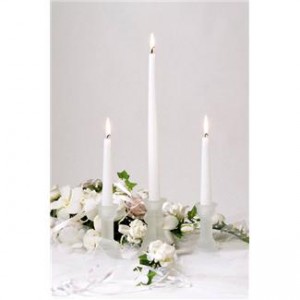 Wonderful White and Blue 
Blue is undoubtedly on everyone's list of favourites. Outright charming and flattering, this combination is one of those that even the groomsmen and bridesmaid will approve of. The two hues inspire vintage romance and you can even throw in a bit of yellow to add that fun factor to it.
White and White 
Nothing surpasses the beauty of white. If you think that white is a bit too stark and boring, you will be amazed at how perfectly it will blend in with everything. You can also fashion an incredible look and feel for your big day by using different undertones. For instance, bluish undertone will give the arrangement a cool look but you can warm them up with the more sophisticated brown undertone.
The best part about white is that just by using different textures, you can make things stand out. Picture having white tablecloth with laced corners and milk-shaded vases with dahlias and roses in white and cream. Mesmerising, is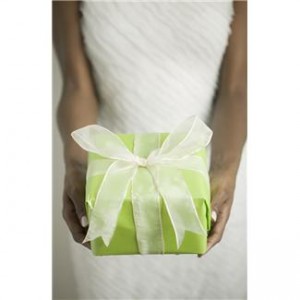 n't it?
Lavish Lilac and Margarita
This duo is such a fresh breath of air from the deep purple that was the ultimate choice for all weddings last year. Just tell your florist the chosen shades and you will be stunned at the endless ways the hydrangeas and lilacs will appear in your floral decorations. Another thing worth mentioning is that this is one shade that looks good on almost everyone regardless of the skin tone.
In a nutshell, instead of going for the not-so-impressive standard colour combinations, it is time you make an impression with the most awesome colour duos ever for your wedding in 2013.
Article Source: http://EzineArticles.com/?expert=Dean_Webb
A Wedding Less Ordinary is the UK's largest retailer of beautiful wedding favours and wedding accessories offering you unique, trendsetting and personal wedding favours & party gifts that will create lasting memories for your guests.
About Author