Chyno releases his new single
By Mixx — June 18, 2017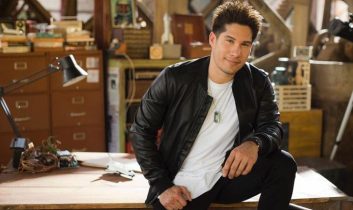 Chyno
The ex Chino & Nacho announces the production that accompanies "Quedate Conmigo"
Chyno Miranda is starting a new solo career after leaving his successful duet with Nacho. Today the singer will release the video clip of his single "Quedate Conmigo", which features the participation of Wisin and Gente De Zona
This material was recorded in Venezuela and in Miami, under the direction of Nuno Gomes and Motiff production . "I wanted to do something innovative in the urban movement, something that level of performance and video clips have not been done before," Chyno commented on this production.
"It's the first collaboration I'm going to make. It's quite exciting. I've never done it, I've never sung without Nacho to the side, "said the Venezuelan weeks ago regarding this single.
In addition, he told us why he changed the letter I in his name: "Every now and then you have to reinvent yourself and I for many years ago wanted to use that Chyno with the Greek i to refresh my image. I feel that Chyno, written that way, gave me a little more rebelliousness. "
Here is "Quedate Conmigo" for your listening pleasure.
About Author