BECKY G WINS EVERYONE OVER WITH "MAYORES"
By Mixx — September 03, 2017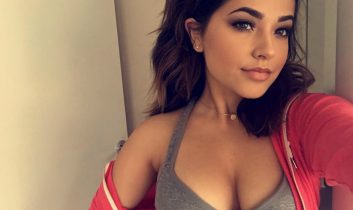 Becky G
THE SINGER LEADS THE RANKINGS WITH Her NEW SINGLE
Becky G released her new song, "Mayores", just over a month ago, accompanied by a video that has become a real success. So much so that it already exceeds 140 million views on YouTube.
In addition, this video has come to occupy first place in Youtube viewings in Mexico, Spain, Argentina, Chile, Peru and Paraguay.
As if that were not enough, "Mayores" debuted at No. 5 in sales according to the Billboard listing "Latin Digital Songs Sales" and is the fifth song of Becky G that has reached theTop 10 in that list. In this way, she becomes the second female lead singer in digital sales of Latin music since the premiere of the list seven years ago, behind only Shakira.
In "Mayores", the singer, songwriter and Mexican-American actress has the collaboration of one of the exponents of the Latin trap, Bad Bunny.
About Author