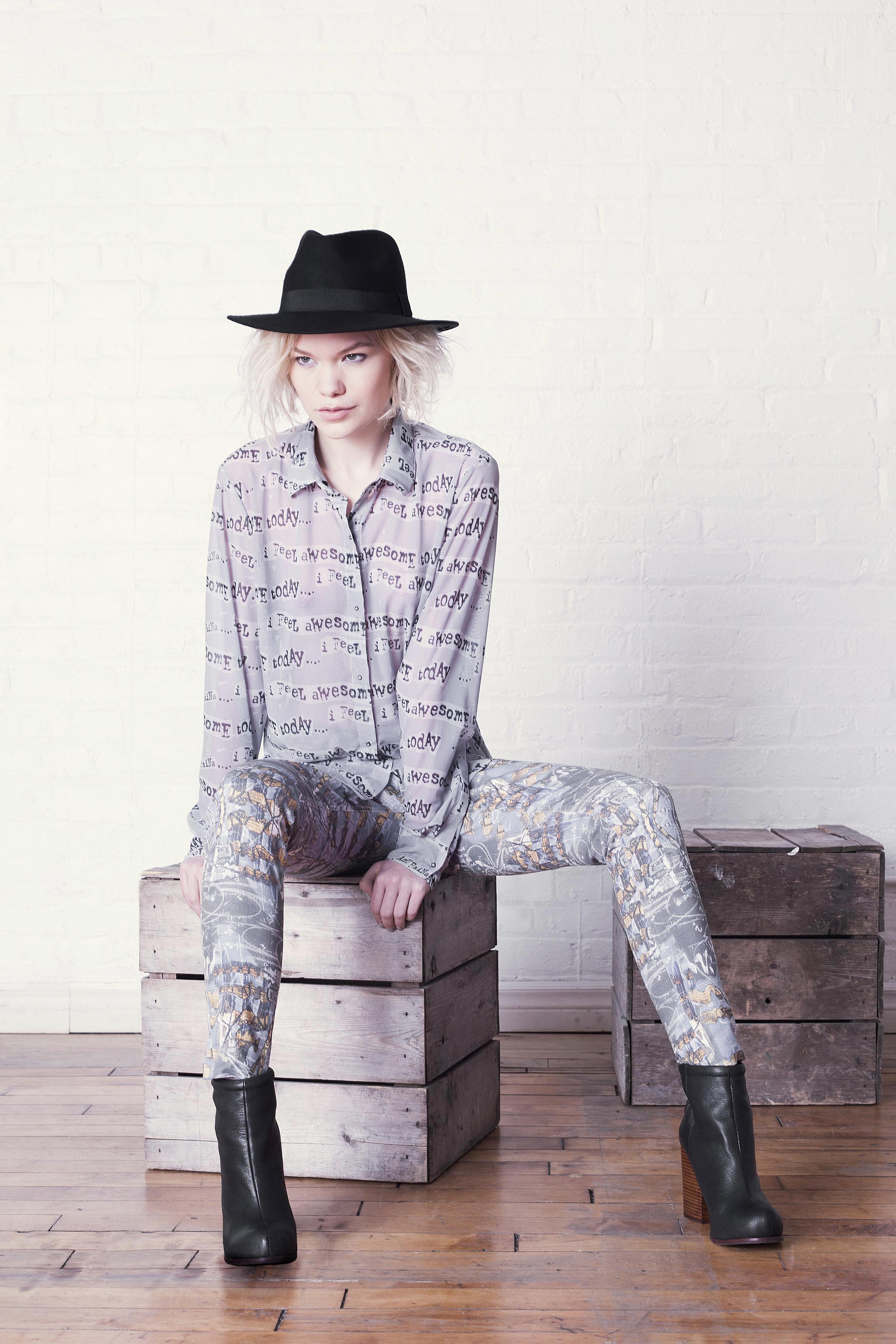 If you love and live for Fashion, four must visit  locations would have to include the four fashion capitals of the world: London, Milan, Paris and New York. So it is not a suprise to hear that designers often  make these as their top four places to visit. Of course a designer checking these fab locations out make be left with more than just memories for good times. From buildings to people, parks to train stations- inspirations for new, great designs are often found.
Fashion Designer Anu Raina, is no exception. Her impressive new collection for Fall/Winter 2013 was inspired from her first visit to New York City in October  of 2005. An exerience se describes as "an awesome yet glum experience"; going on to say it was "awesome as my dream of visiting the great city…was finally coming true, glum as it made me feel very small".
From the colourful graffiti on the walls  or the  grungy dark colours in the subway system to thearchitecture that filled the city, Anu describes how she took a variety of elements to help her design and complete this fabulous collection.
" The colours for this collection came from the cityscapes. Smoky pastel blues, greys, rusty browns with a shock of neon green and pastel pink from the graffiti art.
Paneling in my silhouettes is inspired by the architecture especially by the Empire State building. My prints are inspired by the imagery of Statue of Liberty, city subways and graffiti art. Since my vision for this collection was a melange of power and vulnerability, just like the city of NY itself, I printed on denim and silk. I used fabrics like faux leather, tulle and wool to add that contradiction."
We love the contrast of  empowerment and vulnerability of this collection. It is perfect for going from work straight out to dinner, or to wear around the city exploring on your day off. Another amazing collection from designer Anu Raina.
About Author